I started a pair of socks with my Lana Grossa yarn...and wow,this stuff kills my hands. My fingers start burning because the yarn isn't soft and it's cool here, so every inch of skin on my body starts drying up. This is not a good thing. I am determined to finish these though, and I will reward myself with some of my wonderful, soft yarn.
This is the colorway and yarn I am using: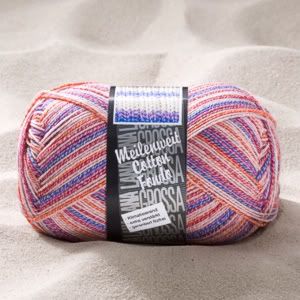 I'll try to take a wip picture tonight. I'm making these babies reeeeeally short compared to what I had planned.